Manufactured by Japanese automaker Daihatsu between 1987 and 1998. It replaced the Daihatsu Taft (aka Scat, Blizzard F10, F20, F25, F50, F55, F60, F65, & LD10) which was built from 1974 to 1984. In 1998 the Rocky/Feroza/Sportrak was replaced by the Daihatsu Terios.
This Daihatsu goes by several different names around the world (please let us know what name it goes by in your country)
Rocky = Japan, United States
Taft GT = Indonesia
Sportrak = UK
Feroza I, Feroza II = Australia, New Zealand, Europe
To avoid confusion, owners often refer to the models by their factory model number F-300 or F-310. The main differences between the F-300 and the F-310 was the front end and associated trim. This included the headlight surround and grille.
Note that there was a similar vehicle also named Rocky sold in Europe & Australia which is actually a renamed Rugger/Foutrak. It was produced from 1984 to 2002. and was slightly larger with a longer wheelbase (the hood and rear top were also noticably different). A modified version of the Rugger/Fourtak was built by Bertone and aptly named the Bertone Freeclimber and was built from 1989 to 1992. Starting in late 2002 Bertone began making the Freeclimber II which was based on the Second Generation Sportrak (only 2,860 units were made).
First Generation (1987-1992) (aka F300)
The first generation was sold between 1987 and 1992, powered by a SOHC 1.6 L four-cylinder engine supplied by Toyota. Power ranged between 75 and 105 PS (55 and 77 kW) in Japan. It was one of the first mini SUVs introduced by Japanese manufacturers during the 1980s. The export model had a detuned version of the more powerful engine, with 95 PS (70 kW).
The Rocky sold in the United States for 3 years (1990 thru 1992) came in 2 versions, the SE and the SX. The SE had a solid color paint scheme while the SX was two color. In 1992 a new "black box" was added to the air intake system.
Second Generation (1993-1998) (aka F310)
The second generation was introduced in 1993 but differed little from the original model, retaining the same chassis and 1.6 L engine, although the carbureted model was dropped from the Japanese lineup, only the 95/105 PS engine remaining in the lineup.
Note: Italian manufacturer Bertone created the Freeclimber II which was a Feroza redesigned by Bertone. The differences included a BMW 1596cc M40 engine, new grill with dual round headlights, upholstery change. Other than those changes they are the same vehicle. Only 2,860 were produced.
Model Designations (All Years)
F300 "Narrowtrack" models
F300CD 1989 thru 1992 were DX Soft-tops.
F300GD 1989 thru 1992 were DX Hardtops, 92(October-on) & 93 were SE Hardtops.
F300GE 1989 & 1990 were EL Hardtops.
F300GE2 1989 & 1990 were ELII Hardtops.
F300GE3 1990(October-on) thru 1992 were ELIII Hardtops.
F300CX 1991(October-on) thru 1993(until August) were SPV Soft-tops & 1993(August-on) were SPV Hardtops.
F300CXI 1993(November onwards) thru 1997 CXi Hardtop (May 1995 till year end came with 20th Anniversary Hardtop).
F300HT 1993 thru 1997 were HT Hardtops.
F300ST 1993 thru 1997 were ST Soft-tops.
F300AT 1994 thru 1997 were AT Hardtops and Automatic Transmissions.
F300B 1996 (until August) were SE Hardtops, 1996 (August onwards) were Limited Hardtops, 97 had both the Limited & SE Hardtops available.
F310 "Widetrack" models
Info coming
Specifications:
Engine(s)
1.6L 94 hp (70 kW) I4
 
Transmission(s)
5-speed manual
Wheelbase
85.6 in (2174 mm)
Length
148.2 in (3764 mm)
Height
67.7 in (1720 mm)
Width
68.5 in (1740 mm)
Fuel capacity
15.9 US gallons (60.2 L; 13.2 imp gal)
Weight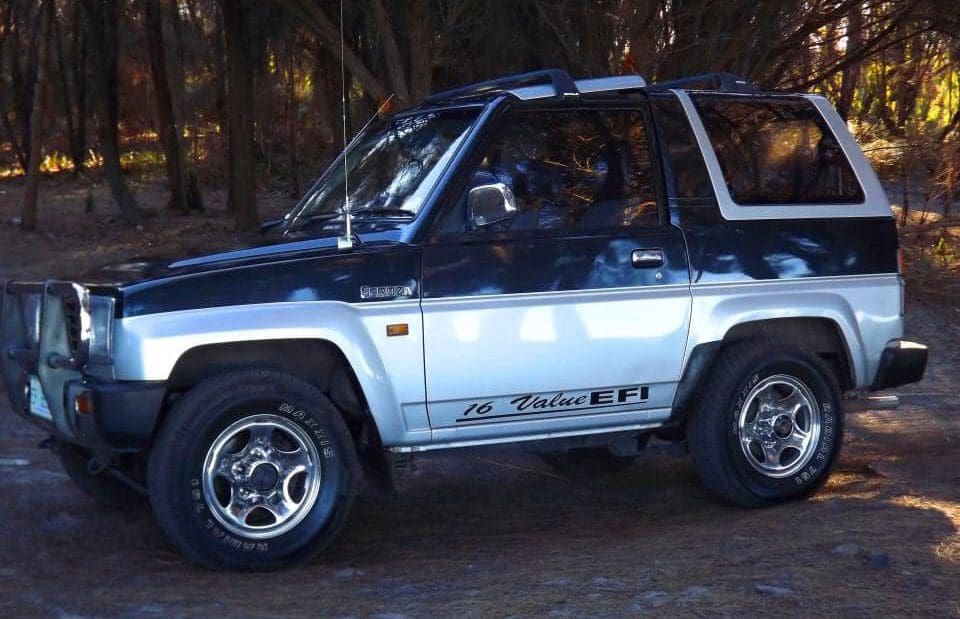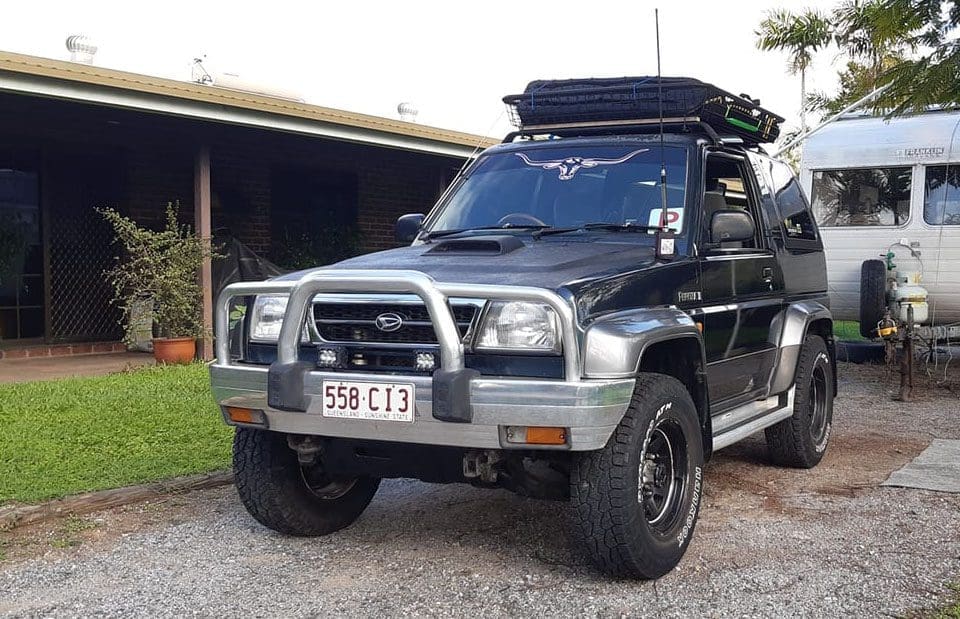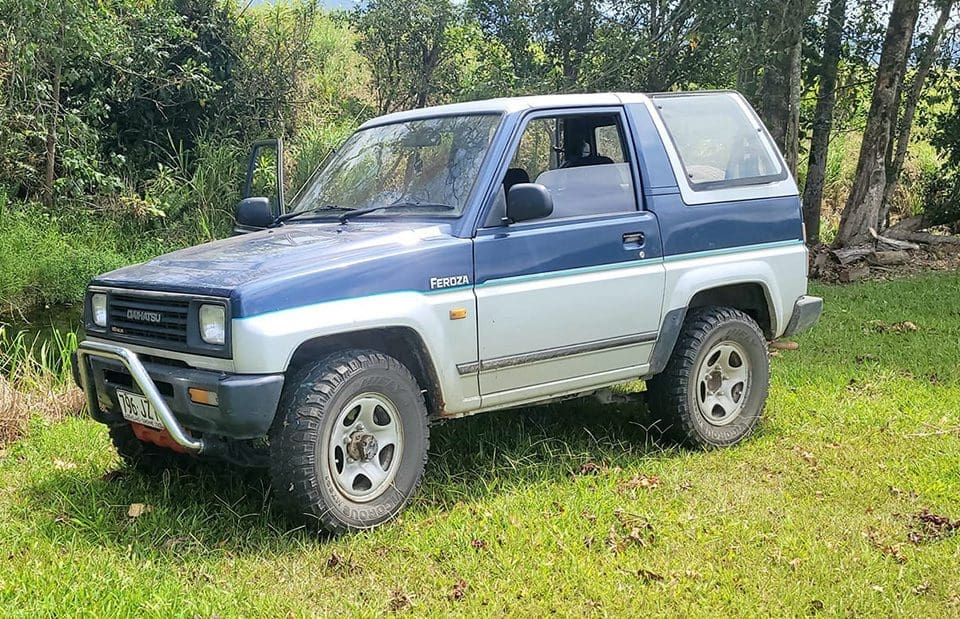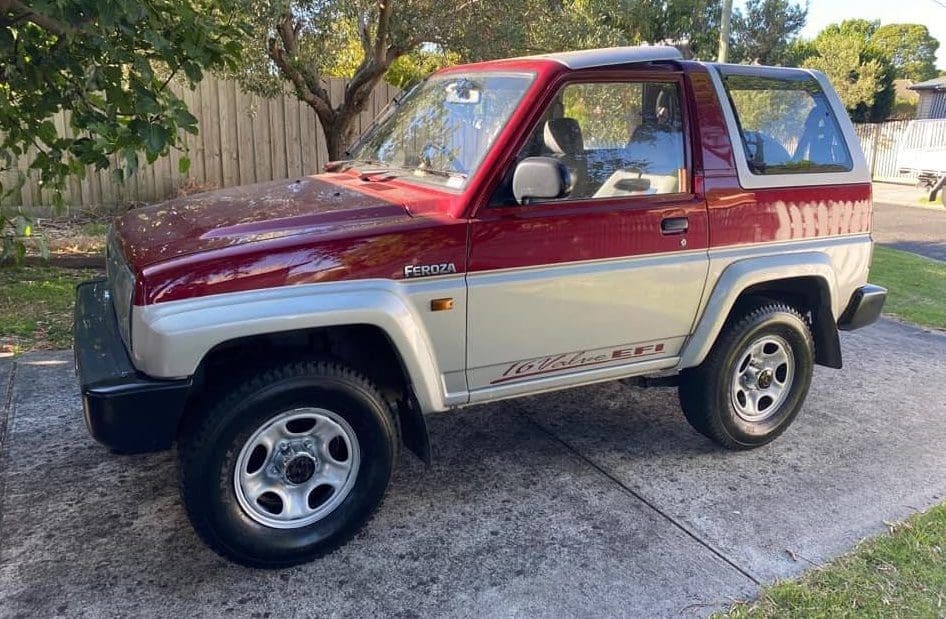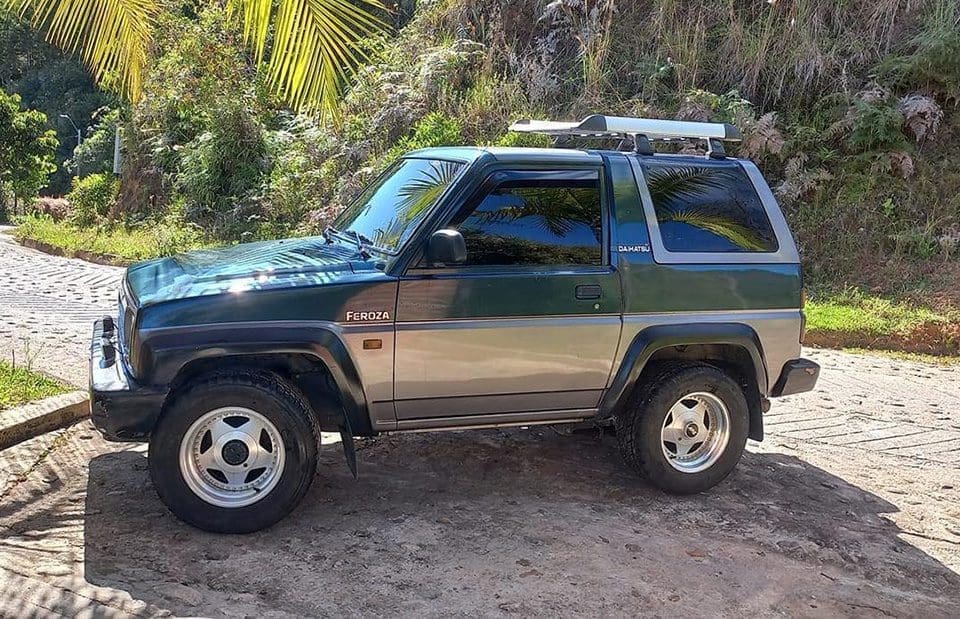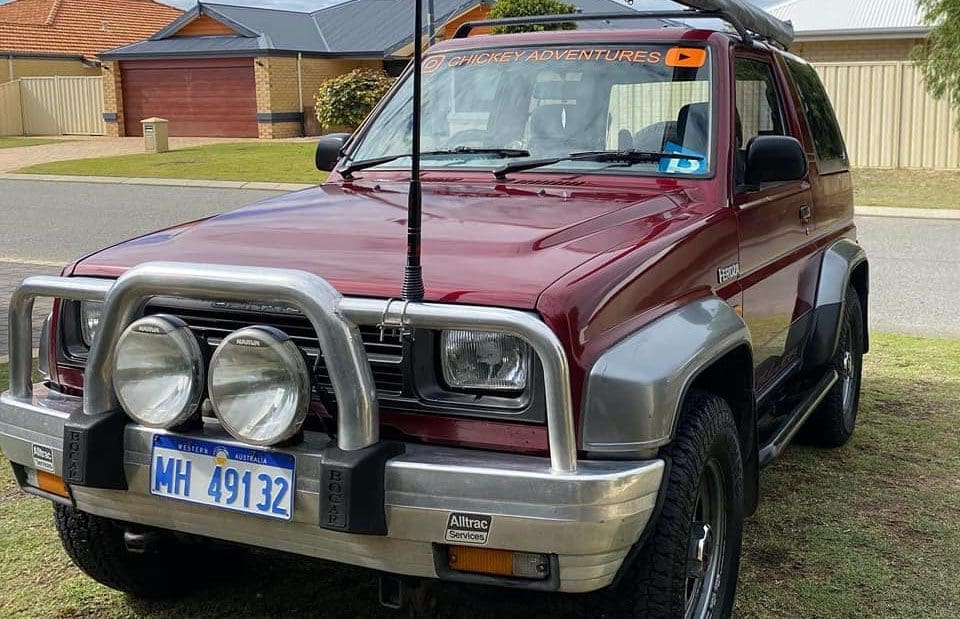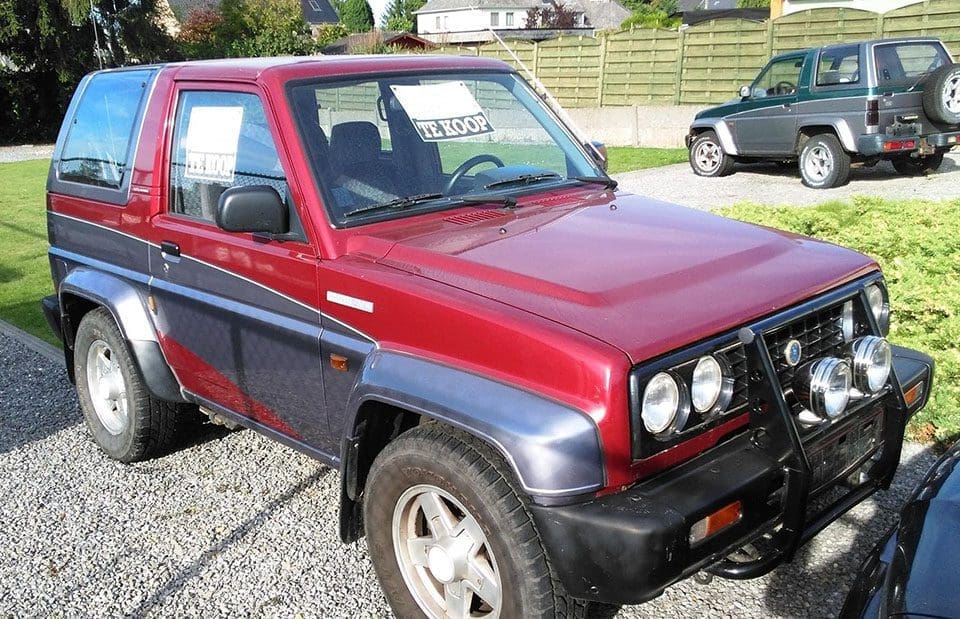 1997 Bertone Freeclimber II